Starting a business is a huge life-changing decision and can take a lot of preparation, planning, and saving. Starting a business from the ground up can be a bit more than you're looking to take on and there is a way to start a business without starting from scratch.
Franchises are everywhere. They are fast food restaurants, pizza franchises, Italian restaurant franchises, cleaning services, automotive services, taxi companies and so much more. Most every franchise you can name off the top of your head has been around for a decent length of time making them reliable, resourceful, and secure forms of business to be involved in. Franchises are only successful after they have had success with their very first store so they can prove the system works and they know what they are doing. If a business has multiple stores, in multiple locations, and has been around a long time it is usually a sure bet. There are so many bonuses to starting a restaurant franchise instead of your own unique business.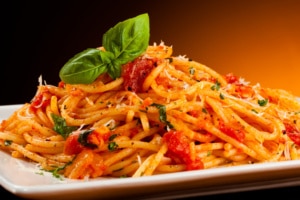 Franchises supply you with a business plan, supplies, a great team of helpful leaders to ensure you succeed and a reputable name to be running alongside. When you start a family franchise you are already a well-known brand, which is one of the hardest parts of starting a business. Supplies you need to run your business are purchased through the main office, all branded materials are already designed, created, and ready to be sold to the public. You don't have to worry about creating a whole new business plan as the plan they have been running for years is already quite successful. Restaurant franchises require little to no grunt work making them a super simple turnkey operation with a small upfront investment.
50% of consumer purchases are through franchises, totaling over $800 billion dollars in sales with an estimated increase to 70% in the coming years. Restaurant franchise opportunities are steadily growing and can be an excellent way to begin your investment career. With the right team of people working for you, any business can maintain success. The main reason a business doesn't succeed is due to poor planning and execution which can have a lot to do with how you train your employees, managers, and drive sales. Marketing is still important even for a reputable brand, getting involved in community events, offering coupons, customer appreciation sales and rewards are always a great way to keep them coming back.