Your Sam & Louie's Catering order will include: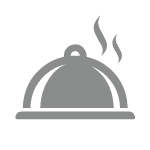 Ready-To-Serve Packaging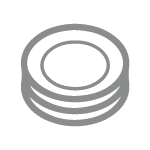 Plates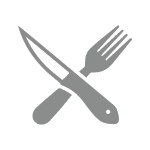 Serving Utensils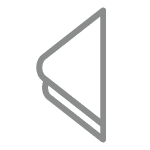 Napkins
Receive your order by:
Carry-Out
Pick up at the restaurant at your convenience, 7 days a week.
Delivery
Arrangements can be made to deliver to you. Call your local restaurant for details.
Game Day & Party Catering
Whether it be watching a game on our big screens, celebrating a family gathering or hosting a business event, Sam & Louie's Event Catering has the perfect party food items that everyone will love. Offering Traditional or Boneless Wings (7 Sauce choices), Party Trays, Sandwich Platters, Party Cut Stromboli & Pizza, Pastas & Appetizer Trays.
Wedding & Special Event Catering
Sam & Louie's Event Catering specializes in the perfect catering options for all of your wedding events including Bridal Showers, Wedding Day Pre-Event Services, Reception Dinners & Buffets, Post Event Options, Bachelor & Bachelorette Parties and so much more. Contact us today to customize your wedding catering options!
Catering Customer Reviews
The best catering crew in town! We used Sam and Louie's for our wedding last month and could not have been happier. They helped us create our own customized family style menu of delicious food that included prime rib, BBQ chicken, mac & cheese and brussel sprouts (just to name a few)! The staff was outstanding. As a bride, you don't want to have to worry about anything the day of, and I definitely didn't have to! I would recommend them to anyone.
- Delaney N. / Omaha, NE
I can't recommend Sam and Louie's enough. Tadd and I had such a great experience from the first meeting all the way to the big day. Leah Parodi is their catering coordinator and I don't know what we would've done without her! Every step of the way, she went above and beyond to make sure we were perfectly taken care of. Tadd was in love with their food from the first taste of their signature meatballs (even though he hates meatballs; he was in love with these!), and I am a sucker for their amazing Alfredo sauce! But aside from amazing food, there was never a single moment I had to wonder if everything was under control or that they were committed to making sure our day was great. We even mentioned we had a guest who was gluten free and they went out of their way to make sure she was just as well taken care of as every other guest.
So much can go wrong during wedding planning, things get lost in translation or communication gets misconstrued. I never had to worry about Leah or Sam and Louie's. I can't recommend them enough to work with for any occasion.
THANK YOU to the whole team of amazing men and women that we worked with throughout this process. Every single one of you made us feel like family and we can't thank you enough!
- Ashlei J. / Omaha, NE
Many thanks to you and your crew. The team was friendly, professional, anticipated every need and paid attention to every detail. They were fantastic!
I am spreading the word and look forward to working with you in the future.
- Robyn – LifeGate Church / Omaha, NE
We were visiting Scottsbluff the day before the 2017 solar eclipse, driving through downtown looking for some place to eat. There didn't seem to be a whole lot of options so we decided to give this place a try. We were very glad that we did. The service was awesome and the food was fantastic. We had the lasagna and the stromboli. The sauce they use is to die for and just the right amount…not too much and not too little. We liked it so much that we decided to eat at their other location the following day in Alliance, NE. I wish they had a location in Boulder. :-(
- Wes J